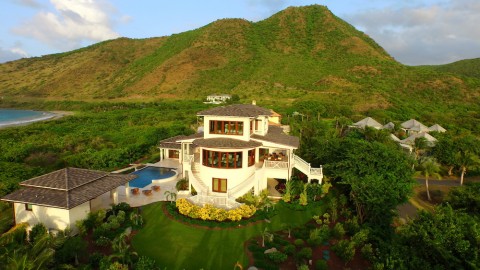 In a constantly evolving word of design, one of the Caribbean's premier architecture and engineering firms, Brisbane O'Garron Alvaranga (BOA) is the leader of sustainability and value added design.
Brisbane O'Garro Alvaranga is a full scale, international award winning multi-discipline boutique practice noted for visual innovation, versatility and providing value for its clients in the areas of architecture, land and master planning, development consulting, civil and structural and engineering.
Over the last decade, BOA has helped to pave the path of change in St. Kitts and Nevis by incorporating sustainability in all elements of our designs. Our firm successfully offers our clients a balance between building efficiency and cost effectiveness without sacrificing aesthetics. Since 1989, our numerous projects range from complex commercial spaces to contemporary high-end residential villas and hospitality resorts. From initial concept through to construction, we incorporate an emphasis on green-building, green infrastructure design techniques and energy efficiency optimization.
Our team has the expertise and technology to successfully deliver projects of all sizes and nature. In addition to providing architecture and engineering design services to numerous projects, we have also provided strategic master planning advice for all over 4,000 acres of land development projects within the Caribbean and Central America.
We continue to impress our international clientele with our ability to incorporate global design principles and standards with our extensive knowledge of the Caribbean region, including hurricane building standards. By collablorating closely with our clients, we listen carefully to their needs and requirements while strategically providing technical guidance. Our innovative 3D technology provides our clients with full color computer aided images that adds value to the design process.
With Brisbane O'Garro Alvaranga, you dream and we deliver.